Your media campaigns are about to gain superpowers.
Doppio® by Team SI is our most powerful performance optimization product designed to pair privacy-conscious data with expert media adjustment strategies. As a Google Premier Partner agency, our specialists hold various certifications and proven ability in maintaining the highest standards in media performance.
We leverage the top tools in the industry for making strategic placements that get your business results. With experts in growth marketing and automation, we're able to develop rock-solid solutions that augment first-party data using third-party data to expand reach to qualifying audiences.
What is Doppio®?
Doppio® is Team SI's own proprietary system that pairs the most sophisticated aggregated and automated data analytics platform available with insights and instincts of our certified professional staff to optimize campaign effectiveness.
By using the best data automation available and automatic bidding to keep your campaigns running smoothly around the clock, we ensure that every dollar is spent getting the right message to the right people at the right time with the right frequency.
But for us, that is only half of the equation. Data targeting isn't limited to the digital space. It will soon determine every message you see, from billboards that recognize the kind of car you drive to shoes that track whether you've bought them for fashion or function. We are constantly forging new platforms and content to break through the clutter.
By pairing data and human optimization, we are able to truly offer a comprehensive service for your media placement.
Target the right audience with our Demand-Side Platform.
Our DSP allows us to layer data sets to find the right opportunities for your brand. Our media strategists work to ensure that your campaigns are working efficiently and make adjustments as needed.
Meet consumer privacy expectations with anonymized third-party data.
Another benefit of our demand-side platform is that personally identifiable information is never shared. Audiences are refined regularly to adhere to privacy regulations. While this sometimes narrows an audience size, it keeps your marketing strategies compliant.
Create a full omni-channel journey with innovative Household ID targeting.
Our data allows us to target a specific household IP address by utilizing marketing initiatives ranging from display advertising, video pre-rolls, programmatic TV, Spotify, Facebook, Twitter, Pinterest, Google, Yahoo!, Bing and more. The use of this data gives us the ability to target the right customer in their right phase of life – to take the creative message they want to see and place it right in front of them without obtrusive frequency levels.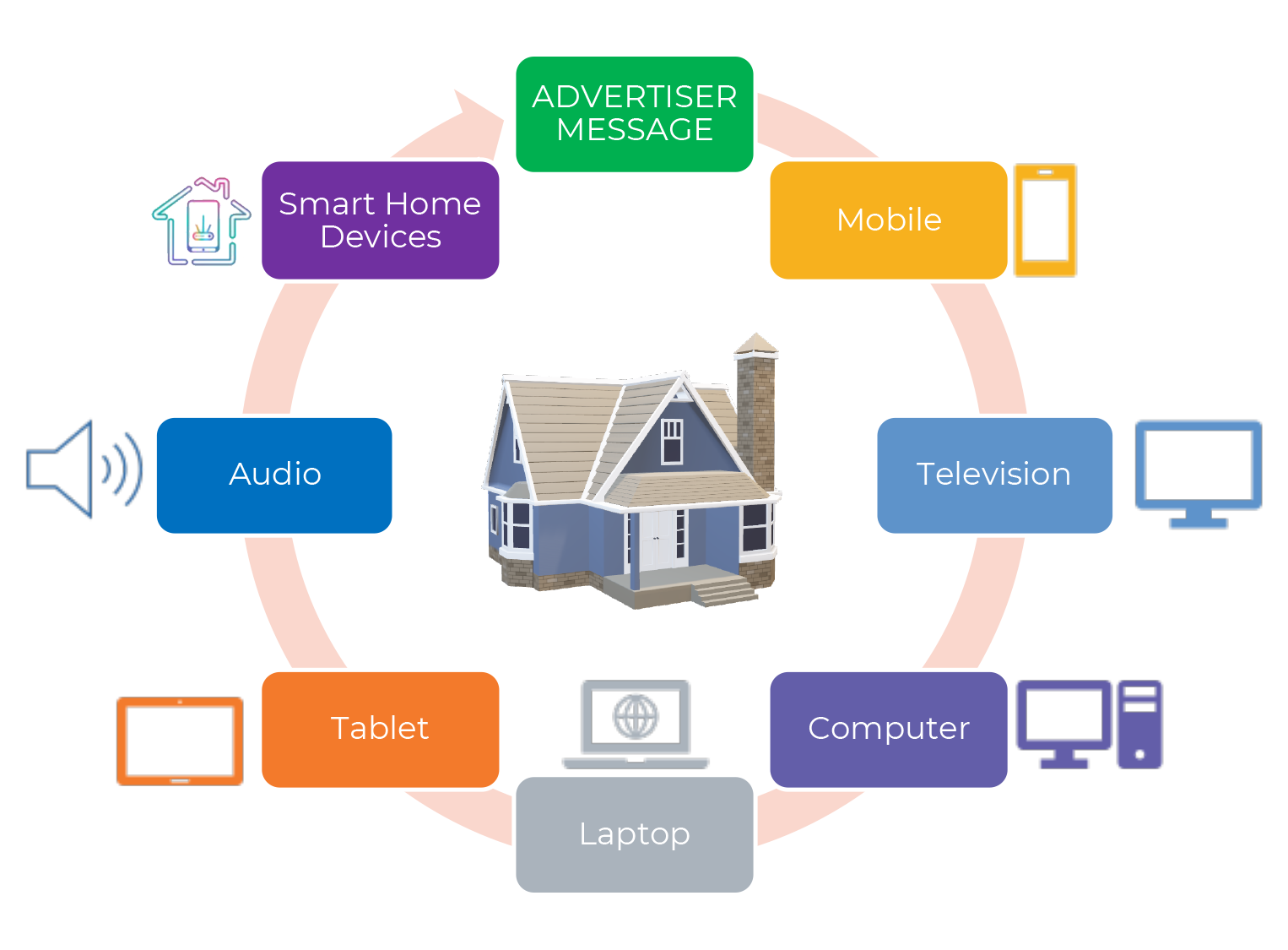 Gain the precision of data with the care of humans.
Marketing automation with Doppio can enhance your media campaigns, but they'll never be left on auto-pilot. Our strategists make it their mission to understand your business and ensure that the placements make sense for your brand. If anything veers off path, they'll nudge it back on track to improve performance.
3 Ways to
Work With Us
We've built long-term relationships with most of our clients, but many started off with a specific need. There are many different arrangements to help our clients and we'd love to discuss options with you.
1
Project-Based
If you have a mission, deadline, and budget, a project-based engagement with us might be the perfect solution for getting started. Our clients appreciate the flexibility of a project-based relationship to complete an objective or fill an interim marketing role.
2
Ongoing Engagement
For clients that are looking to improve their performance over an extended duration of time, we establish longer relationships with ongoing services and monthly billing.
3
Workshops & Training
When working with our strategists, some audits can reveal opportunities for team training or strategic planning workshops. We love helping businesses scale their talent through education.
We also have speakers available for conferences that cover a wide range of marketing topics.



Find out how Doppio® performance optimization can skyrocket your media campaigns.