2 min read
Wednesday, September 20, 2017
It's Time to Start Thinking About Your 2017 Holiday Marketing Plan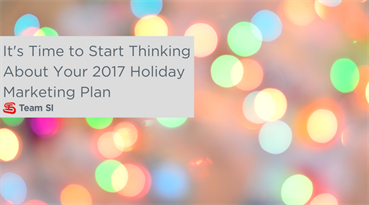 Would it make your jaw drop if we told you that in-store traffic dropped a whopping 60 percent from 2010 to 2015? What if we told you 1 in 3 sales, if not more this holiday season, will come from mobile, and of those customers, 80 percent were influenced by online ads they saw before purchasing? You can pick your chin up now.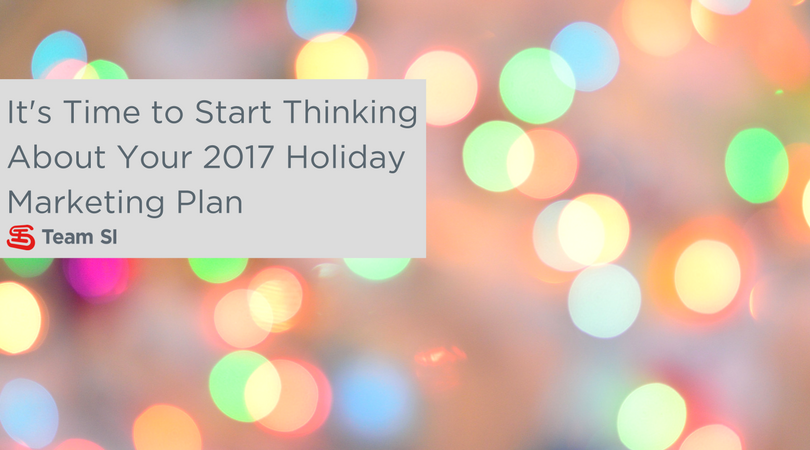 There's no doubt that the market of shoppers is changing more than ever. Google found that in 5 years between 2010 and 2015, in-store traffic decreased by a total of 60 percent. Sixty percent! What does this mean for brick-and-mortar stores? How do they stay afloat with the changing shift in shopping trends? Well, for one, they must have an online presence, especially a website with an in depth look at their inventory. Google saw a major relationship with those who looked online for in-store stock before heading to the store to purchase an item. Eighty-one percent of shoppers checked the online inventory of the store they were wanting to head to. You have to go where the party is, and the party is online; cheers!
When you understand how your customers are shopping, you can implement a plan to meet them in their shopping journey. Google found that 91 percent of smartphone owners purchased or plan to purchase something after seeing an ad they described as relevant. We aren't saying you need to be a fortune teller and stare into your crystal ball all day. But, we are saying you should be good at predicting your customers wants and needs. Google found that 9 out of 10 customers would purchase from a company that can predict and suggest products specifically for them. So, how do you know what your customers are needing and looking for? How do you target the right ads, with the right products, to the right people? Simple. Data-driven marketing. Here's a blog we wrote on the importance of it, if you still don't believe us.
Google has listed strategies to help businesses reach customers and drive sales this holiday season. They presented this over the 2016 holiday season to help businesses get to know their audience and their market. Additionally, here is Google's guide to unlocking holiday shopping success. So, with all this information, where do you start? First, assess your data, create a plan and start there. Second, develop strategies to identify when your customers are ready to buy. Use Google Trends Data to highlight "Sales" and "Deals" searches during November 2016 for insight. Third, plan ahead and anticipate holiday traffic. You know the saying, those who fail to plan, plan to fail. Look at key dates and holiday peaks. Lastly, if you feel overwhelmed, breathe. We can help. As a Google Partner, we have the knowledge, resources and ability to help you and your business this holiday season.
It's Time to Start Thinking About Your 2017 Holiday Marketing Plan
Tagged
Articles