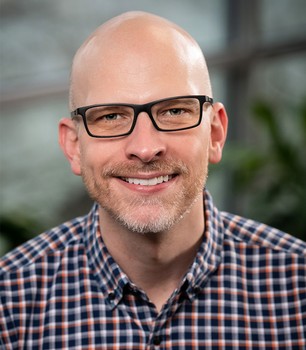 Tim Whitley - CEO & CIO of MHP/Team SI Family of Companies
Tim Whitley, CEO & CIO of the MHP/Team SI Family of Companies, is a groundbreaking, industry-recognized entrepreneur, dedicated innovation officer, and chief executive officer with extensive experience in establishing and building ad-tech, development, app, marketing, and SaaS startup companies. Design transformational data-driven technology tools to drive new business models and client solutions, uncovering opportunities to lead the TraDigital™ industry, expand marketplace reach, and implement post-pandemic operations. Manage high-caliber teams in multiple large-scale projects and companies within fast-paced and rapidly evolving environments, creating adaptable and scalable strategies and forward-thinking product innovations to drive exponential revenue and organizational growth.
Whitley provides strategic oversight of corporate vision, building strategic expansion plans, setting immediate and long-term goals. Apply deep industry knowledge and high-level understanding of TraDigital™ infrastructures to analyze market approach, providing clearly articulated direction and actionable initiatives within overall business operations. Build and foster workforce culture of open communication and inclusion to drive performance excellence, boost employee retention, and mold future leaders.
The growth and innovation within the MHP/Team SI Family of Companies has been recognized extensively as its companies have earned status as a Google Premier Partner, Inc. 500 Fastest Growing Companies in 2015, 2016, 2019 and 2020, "50 Innovative Companies to Watch" by Silicon Review, Inner City 100 by Forbes from 2016 to 2019, Best Places to Work in Arkansas, and Arkansas Business of the Year along with winning Best Entrepreneurial Companies in America by Entrepreneur 360 in 2017 and 2019.
For the past decade, Whitley has been a popular speaker on digital marketing, technology and cybersecurity at conferences and events throughout North America. He is perhaps best known for his keynotes on "TraDigital: The Art of Blending Traditional and Digital Marketing" and "What Will Be Your Digital Legacy?" exploring executives' use of digital and social media and how it impacts their reputation in real-time, and indefinitely in the digital conscious.
Tim is also highly respected in the TV broadcasting, meteorology, automotive and agriculture/equipment sectors. His talks are designed to inspire audiences to want to help invent the future of technology and how to look at every challenge as an opportunity or turn a "no" into a "what if."
Tim's Previous Speaking Engagements
January 2023: How to use Chat GPT to create Courses and Content

February 2022: Customer Growth in the Post-Cookie Future

February 2022: The Future of Digital Commerce

September 2021: Digital Marketing Trends and Customer Search Habits

June 2021: Why Awareness-Driven Brands Must Rethink Television Measurement: Bringing CPG to CTV

April 2021: Backstage Capital's Vision For Diversity, Equity, and Inclusion in the startup community

April 2021: Make Possible: The Future of Measurement in a Post-Cookie World

April 2021: Operationalize Consumer Privacy: Compliance is More Complex than Even

April 2021: Trendsetters Speaking Event

February 2021: Brand Messaging is Still Critical in a Demand-Gen World: What it Really Takes to Build Your Pipeline

December 2020: Vistage Monroe: Digital Marketing in 2021

November 2020: How Leading Marketers Will Lead Markets in 2021

November 2020: NY Financial Marketing Presentation

October 2020: The New Customer Experience 2020

April 2020: FaceTime Interview

April 2020: AG Partnership Radio Interview with DJ Scott

March 2020: THV 11 Interview

Feb 2020-John Deere Conference (JDUG)

October-Talk at Moving Iron

August 2019-Manage the Chaos of Customer Support [Digital Demonstration]

June 2019-One Site Fits All: Making a Personal Connection with Your Website & Social Media Presentation

March 2019 - Customer Service in a Digital World

February 2019 - MSEDA/DSEDA - Digital Trends and Actionable Steps

January 2019 - Business of the Year Award

October 2019 - Moving Iron Summit - Nashville

June 2019 - Rhea Lana Franchise Conference – Oklahoma City

February 2019 - Midwest-SouthEastern Equipment Dealers Association/Deep Southern Equipment Dealers Association Conference - Charleston, SC

February 2019 - John Deere Conference (JDUG) - Orlando

2018 Rhea Lana Franchise Conference – Oklahoma City

February 19, 2018 - John Deere Conference "Are you Spending Your Marketing Budget Wisely in 2018?"

December 14, 2017 - Equipment Dealers Association (Webinar Series)

December 6, 2017 - MN-SD Equipment Dealers Association Annual Meeting "The Online Customer Journey" (Minneapolis, MN)

October 26, 2017 - Equipment Dealers Association (Webinar Series)

October 19, 2017 - GIE Expo: Understanding the Customer Journey to Online Purchase (Louisville, Kentucky)

August 17, 2017 - Equipment Dealers Association (Webinar Series)

June 10, 2017 - Rhea Lana's Annual Conference (Dallas, TX)

June 8, 2017 - MSEDA Board Members Meeting "Understanding the Online Customer Journey" (Raleigh, North Carolina)

May 12, 2017 - USDA WASDE Briefing (Washington DC)

May 5, 2017 - Equipment/Agriculture Summit (Little Rock, AR)

February 21, 2017 - John Deere, Dealers Helping Dealers "Digital Harvesting: Sales in a Digital Storefront" (Dallas,TX)

February 14, 2017 - UEDA Annual Regional Meeting "Your Website: Your Most Valuable Implement" (Louisville, Kentucky)

February 10, 2017 - NEDA Annual Regional Meeting "Digital Harvesting: Sales in a Digital Storefront" (Concord - New Hampshire)

February 8, 2017 - NEDA Annual Regional Meeting "Digital Harvesting: Sales in a Digital Storefront" (Liverpool, New York)

February 6, 2017 - NEDA Annual Regional Meeting "Digital Harvesting: Sales in a Digital Storefront" (Lancaster, Pennsylvania)

December 6, 2016 - MSDEDA Annual Convention "Your Website: Your Most Valuable Implement" (Minneapolis, Minnesota)

September 30, 2016 - TEDX "What Will Be Your Digital Legacy" (Little Rock, Arkansas)

2016 John Deere Conference (JDUG) – Dealers Helping Dealers – Atlanta, GA

2016 Arkansas Pharmacists Association – Hot Springs, AR

Arkansas Regional Innovation Hub – Little Rock, Arkansas

Response by Calldrip - Las Vegas, NV

2016 Joint Annual Equipment Dealer's Meeting – Memphis, TN

2016 Rhea Lana Franchise Conference – Memphis, TN

2015 PRO Master Conference – Jacksonville, FL

2015 Rhea Lana Franchise Conference – Bahamas

2015 Re-Bath National Conference – Orlando, FL

2015 PRO Conference – Chicago, IL

Digital Dealer 15 – Tampa, Florida

2014 Rhea Lana Franchise Conference – Little Rock

Digital Dealer 14 – Atlantic City, NJ

2013 Rhea Lana Franchise Conference – Little Rock

UB Tech Conference – Orlando, FL
Contact: [email protected]